Grilly GmbH. Kräuterferkel-Produkte
Schnarrndorf 8
A- 4621 Sipbachzell
Tel.: 00437240/8157
Fax: 00437240/8157-4
E-Mail: office@grilly.at
Terms and Conditions
(Data privacy statement)
GENERAL
The protection of your data and private information is very important to us. That is why we process your data in compliance with the provisions of the law (GDPR, TKG 2003).
In this data privacy statement we inform you about the most important aspects of how your private data is processed in the context of this website.
GETTING IN TOUCH WITH US
If you get in touch with us via the contact forms or e-mail, we will use your data for the purpose of answering your request and store it for six months in case of any further questions. We won't forward your data without your agreement.
COOKIES
This website uses so called cookies. Cookies are small text-files, which are stored via the browser on your client device. They are not harmful.
We use cookies to enhance the user experience. Some of the cookies stay on your client device until you delete them. They enable us to recognize your browser at the next visit.
If you don't want the automated usage of cookies, you can configure your browser to ask you every time a website wants to store a cookie, so you can allow or refuse the use of cookies individually. If you deactivate cookies, the functionality of this website can be limited.
DATA HANDLING
During the shopping process and the subsequent order the shop-owner will store your IP-data, name, adress, e-mail address, telephone number, and bank account data via cookies (see "Cookies").
These data are required to fulfil the legal prerequisites of the contract. Without these data we cannot fulfil the contract. We won't forward your data to thirds with exception of our transport / distribution partner for the delivery of the goods as well as our tax accountant to fulfil the fiscal responsibilities.
If you cancel the shopping process, your temporarily stored data will be deleted. In case of a successful order we will store the relevant data for the legal retention period (7 years).
Furthermore your name, adress, bought items and purcase date will be stored until the end of the product liability (10 years).
The processing of the data takes place on the legal regulation of section 96 subsec. 3 TKG as well as article 6 subsec. 1 lit a and/or lit b of the GDPR.
WEB-ANALYTICS
This website uses Google Analytics, a web analytics service provided by Google, Inc. (»Google«). Google Analytics uses cookies (see "Cookies"), which are text files placed on your computer, to help the website analyze how users use the site. The information about how you use the website is generated via the cookie and will normally be transmitted to and stored by Google on servers in the United States. On this website the IP anonymization feature is activated. As a result, Google will truncate/anonymize the last octet of the IP address for member states of the European Union as well as for other parties to the agreement on the european economic area. Only in exceptional cases, the full IP address is sent to and shortened by Google servers in the USA. On behalf of the website provider Google will use this information for the purpose of evaluating your use of the website, compiling reports on website activity for website operators and providing other services relating to website activity and internet usage to the website provider. Google will not associate your IP address with any other data held by Google.
Google will forward the data to third parties if required by law or if third parties will process the data on behalf of Google.
By using this website, you consent to the processing of data about you by Google in the manner and for the purposes set out above.
To prevent the website from using Google Analytics, you can disable the usage of cookies in your browser settings.
SSL-ENCRYPTION
This website uses SSL-encryption to protect the transmission of personal data. You can identify a secure connection by the prepended "https://" and the lock symbol at your browsers address-bar.
Because of an active SSL-encryption the transferred data cannot be read along by thirds.
YOUR RIGHTS
You basicaly have the rights for information, correction, deletion, restriction, information transfer, disconfirmation and objection. If you think how we process your data infringes the general data protection regulation you can complain at the inspection authority. In Austria you can contact the data protection authority.
CONTACTING US
Grilly GmbH Kräuterferkel-Produkte
Schnarrndorf 8
A- 4621 Sipbachzell
Tel.: 07240/8157
Fax: 07240/8157-4
E-Mail: office@grilly.at
As of: April 2018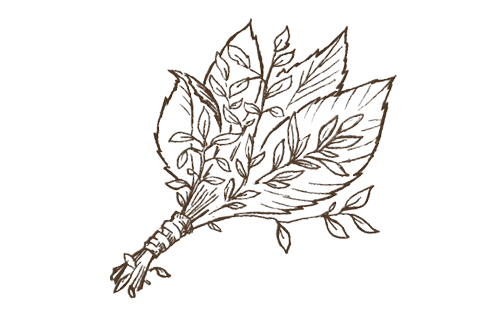 Feeding with patented herbal mixture
Up to 80% less cholesterol oxides (LDL)
Special breed: Edelschwein x Landschwein
Regionally crafted in Austria

GMO-free feeding
Comprehensible from the field to fork